Table of Contents
What Are The 4 Qualities Of A Top Electrician In Abbotsford?
When anything goes wrong with your home's or commercial business's electrical system, the only way to solve the issue efficiently and securely is to call a professional electrician. These people have been educated to work with electricity and do the task without endangering anybody else. Choosing an electrician in Abbotsford may be difficult due to the abundance of choices. Let's look at four characteristics to look for in a great electrician.
Values
Before signing any contracts or hiring an electrician, check into different businesses and obtain pricing estimates for your job. Experts advise obtaining at least three estimates, but getting more may help you discover more choices. Allow the electrician you are considering working with to know what you will need and your expectations so that you can get the most accurate quotation possible, making comparing firms simple. However, money should not be your only consideration; there is much more to selecting an electrician than pricing.
Experience & Qualifications
Because no two electricians are the same, you should make certain that you get electrical services from experts who are competent in tackling the job at hand. Some projects may need the use of specialized skills or equipment, and some may even necessitate certification. A business with a Master Electrician is excellent since these people offer the greatest level of craftsmanship and safety. Master electricians understand energy efficiency and can provide energy solutions for your house or company.
Communication & Attitude
You don't want to have a negative encounter with an electrician with a lousy attitude or craftsmanship; therefore, it's critical to assess your electrician's attitude. 
Is it simple to contact them to schedule an appointment or ask questions? 

Do they seem pleasant and helpful when you call or visit them in person? 

Do they keep you updated on their arrival time or let you know if they will be late? 

Do they present themselves, behave, and communicate professionally? 

Are they properly licensed and insured?
Recommendations
Before hiring an electrician, ask someone you trust about their experience with the electrical services offered by Gregg Electric. These recommendations may be useful in determining if they had a good experience, which can help anticipate your experience with the electrician. A solid recommendation for skilled electricians may be helpful, giving you the confidence to go ahead with your project.
Finally, there are five important things to ask while searching for electricians.
Do they have the necessary licenses and insurance?

Is the quote I received competitive and reasonable?

Do they offer the specialized services that I require?

Is their demeanour as professional as their appearance?

Do their references seem to be pleased with their experience?

Once you've answered these questions, you'll be able to make an informed choice about which electrician to hire for your project or emergency.
Top Electrician Jobs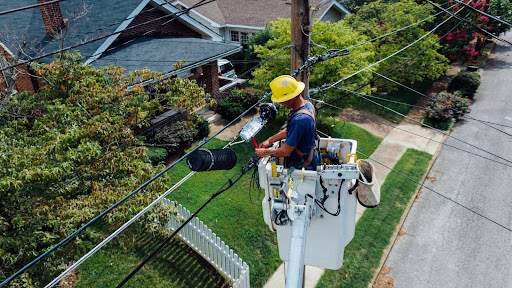 In today's fast-paced world, where information travels at the speed of light throughout the nation, electrician positions go vacant due to a lack of skilled, competent candidates. All websites and staffing companies are dedicated to hiring competent, trained electricians for major electrical contractors and government agencies. Furthermore, some courses and programs can assist you in creating an industry-approved version of an electrician's resume that both small and big companies will accept.
Due to a lack of supply in the employment market, even fresh out of school, apprentice electricians are in great demand and earn a very high beginning wage. Over the last decade, people interested in studying and working with electricity have gravitated toward computers and other related fields rather than the more nuts and bolts, old-world style of electrical contracting. This has resulted in a deficit in the supply and demand variables that govern any American marketplace. Consequently, there is more active recruitment of people into this profession, and salaries and compensation packages have risen significantly over the years.
In recent years, the cable sector has become the country's single biggest employment of electricians. For almost three decades, an army of electricians has been kept busy wiring up new homes for service and mending existing clients. And when technology evolves, as it always does, necessitating the upgrading of old infrastructure, that same army of electricians returns to the streets, equipped with the most up-to-date equipment and knowledge to do the work correctly.
Positions remain unfilled in the housing sector, even though new home buildings and renovations have kept electricians busy for almost two decades. Even if the commercial building sector has calmed from its frantic pace of the 1980s, there is still a greater demand for skilled commercial electricians than supply. Attend school, learn your trade, and prepare an electrician's resume, and you'll be working as an apprentice sooner than you thought.