Table of Contents:
What Are High Bay Lights And How Do They Work?
As the name suggests, high bay lights are used to illuminate places with high ceilings, which normally entail ceiling heights ranging from 20 to 45 feet. On the other hand, low bay lights are used in rooms with ceilings of 20 feet or less. A high bay is a powerful light source that can brighten up a vast area since a high-ceiling location has more space to fill.
High bay lights are ideal for commercial and industrial applications due to their positioning. Workshops, factories, and assembly lines are just a few industries where they can be used. High bay lights can also be found in large leisure facilities and gyms. These lights are fantastic for lighting storage facilities and warehouses. They're ideal for large conference rooms, event centers, and basically any other location that requires lighting from a height of more than 20 feet. They're even employed in hangars and other massive structures.
One of the advantages of high bay lighting is that it offers clear, homogeneous lighting with less glare to whatever is below it. For high bay lights, different types of reflectors can do different kinds of illuminating duties. Prismatic reflectors offer a more diffused illumination which is ideal for illuminating shelves and other raised items in space. In contrast, aluminum reflectors make light from the lights flow directly down to the floor.
When installing high bay lights, a variety of fixtures can be employed. LED lights, induction lights, metal halide lights, and fluorescent lights are among them. Each of these sorts of high bay fixtures has its own advantages and disadvantages. LED lights, for example, have a long life and are energy efficient, but they are more expensive to purchase initially. On the other hand, traditional incandescent lights are less expensive to purchase initially but don't last as long and use more energy.
Applications of high bay lighting

Lighting for warehouses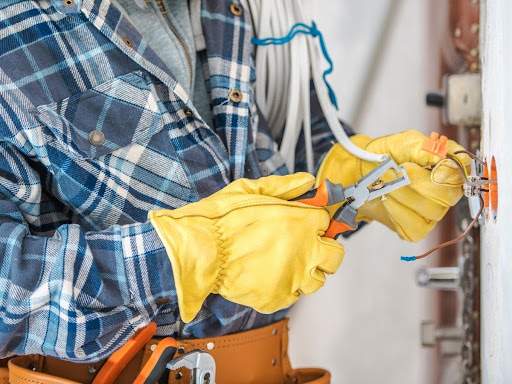 Warehouse lighting is one of the most prevalent applications for high bay lighting, as the large interior dimensions of these areas make equal illumination difficult. Many low bay solutions will struggle to penetrate areas of heavy shadow created by stacked items and tall shelving at shallower angles.
When it comes to warehouse high bay lighting, there are dozens of different layouts available. Many of these businesses are open 24 hours a day, so LED high bay lighting has grown in popularity due to their cheaper long-term operating and maintenance expenses.
Lighting in the store
The widely utilized T5 or T8 fluorescent tube lamp is one of the most common settings in today's high bay store lighting. These are frequently seen high above shop floors, usually recessed beneath massive concave reflectors, allowing them to provide brilliant and uniform lighting across enormous areas. They're especially frequent in situations with glossy, polished, or reflecting surfaces, which complement fluorescent lamps' flat, colour-neutral, widely diffused light.
Lighting for the industrial sector
Another area where advanced LED designs have gained significant traction in recent years is industrial high bay lighting fixtures, owing to the need for safety, precision, and quality in all industrial situations. LED industrial lighting has two important advantages: instant operation and compatibility with microwave activation sensors.
Many industrial environments value adaptable lighting systems. In this aspect, LEDs are light years ahead of traditional lights, allowing for minute adjustments on the fly and allowing users to create drastically diverse illumination quality and intensities in different workstation areas.
Minimal downtime is also a benefit of greatly improved longevity and reliability, which is an important concern on fast-paced manufacturing lines.
Lighting for loading docks
A well-functioning, safe and effective loading dock is one of the most crucial links in any warehouse, industrial, logistics, or large retail space's smooth supply chain. The need for 24-hour access to these active work areas necessitates the installation of a reliable, well-planned loading dock lighting solution. Proper loading dock setups must efficiently light all general goods handling, traffic, and transfer zones to optimize worker safety and efficiency.
Lights for the garage
High-quality garage lighting is essential for increasing productivity and quality of work (and overcoming the constraints of a shop floor or service area), where lower-grade systems may struggle. Particulates, gases, and other pollutants can quickly obstruct or damage high or low bay fixtures that aren't up to the task, resulting in inconsistent lighting and poor quality.
Both fluorescent and LED bulb sets are popular alternatives for high bay lighting in garages, workshops and service facilities. This is due to their suitability for use in areas requiring great colour rendition and low glare to attain the highest levels of workmanship, finishing and attention to detail.

Visit Gregg Electric online to find out how we can fulfill your high bay lighting installation needs in Abbotsford and surrounding areas, or give us a call at (604) 557-4734.