Table of Contents
You'll need to figure out a few basics if you want to add a hot tub to your backyard or patio. The first thing to think about is the budget you have. The more features and extras your hot tub might have, the higher your budget will be. Long-term savings can be achieved by planning and implementing energy-saving features. Access to the backyard, the base you'll build the tub on, whether there's enough electricity, and whether there's water near the hot tub are all important considerations. Continue reading to find out more. If you have any worries or questions, your local Abbotsford hot tub dealer will be pleased to help you figure out the specifics of your situation.
Location
Although different models have various specifications, all hot tubs must be installed on level ground, with many requiring a concrete pad or a reinforced deck. Some may be light enough to set on stone pavers, crushed gravel, composite slabs, or a plastic modular spa pad. In any case, the hot tub must be levelled wherever it is installed.
You may need to examine the entrances if you have a fenced-in backyard. If your hot tub is too large to go through the entrance, professional installation will be required to get it to its new home. Your local hot tub dealer should have experience in complex installations, even including crane installations.
On each side of the tub, you should have about a foot of clearance. This isn't always essential, though. The most crucial consideration is having enough space to reach any electrical panels (and for maintenance and ventilation). The best way to find out what your unique model requires is to speak with your local hot tub dealer.
Will a Breaker Box Be Necessary?
Most hot tubs are powered by 240 volts and require a 50 to 60 amp GFCI breaker. You'll need a 50 amp breaker on the main electrical panel, which should be connected to a 50 amp GFCI disconnect box situated at least 6 feet away from the spa. If it isn't, you'll need to hire a licensed electrician to install the proper wiring.
Hot tubs that operate on 110 volts are available. These are sometimes known as "plug-and-play" devices since they can simply be plugged into any standard outlet and do not require additional cabling. Your local hot tub dealer can advise you on what your model requires, and whether your current electrical capacity is sufficient.
Is There a Hose Nearby to Fill the Hot tub?
Another consideration is the distance between the water spigot and the hot tub. It takes a lot of water to fill a hot tub, so it's vital to have a faucet at a reasonable distance from the hot tub in order to have access to the water you require when it's time to refill it. To get the water from the fixture to the tub, you'll need a hose.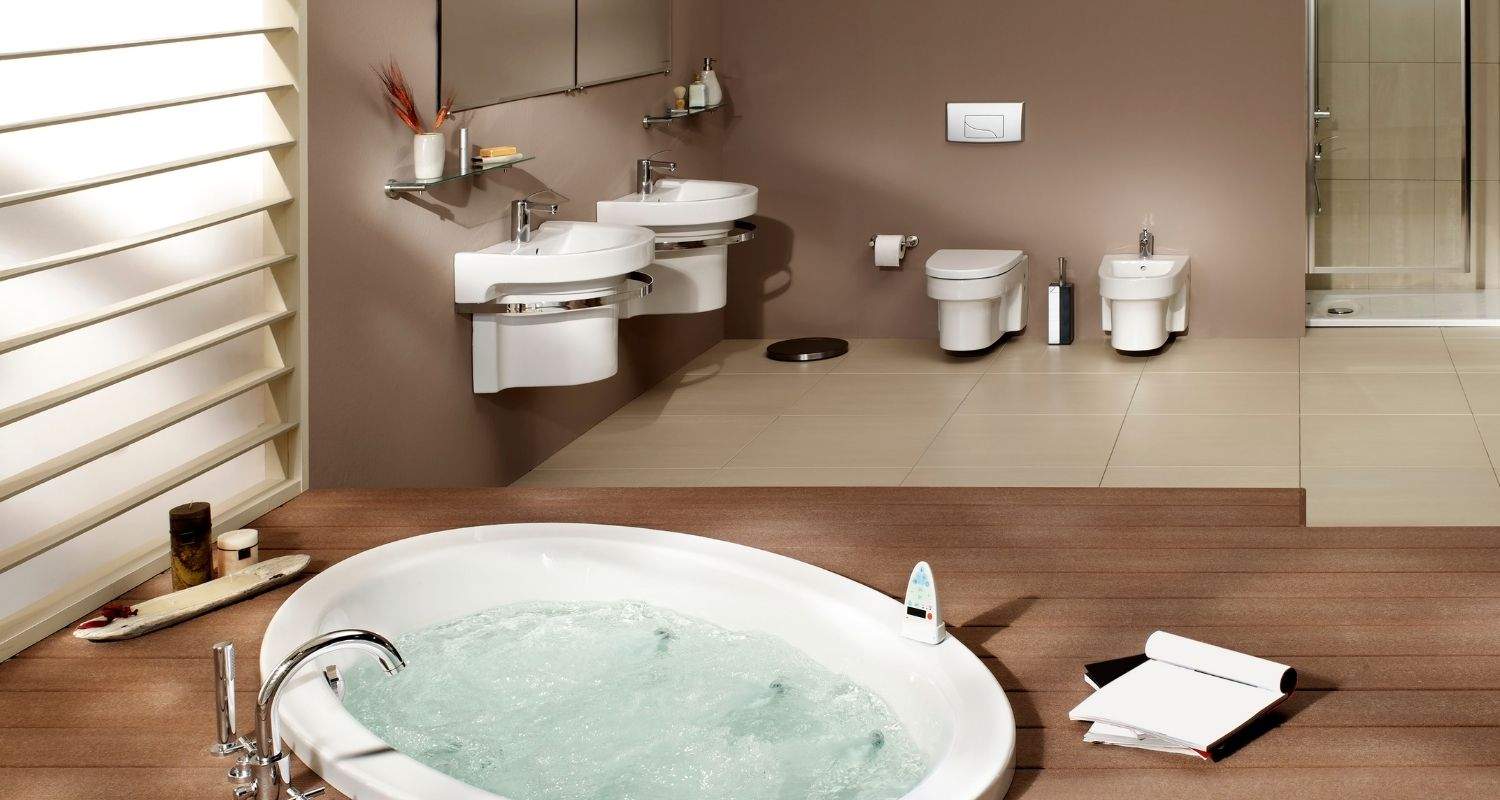 What Size Hot tub is Best?
When considering purchasing a hot tub, consider how you will utilize it. Hot tubs come in a variety of shapes and sizes to suit a variety of needs. Some are designed for two people, while others may accommodate up to nine.
Functions and purposes
A hot tub can be used in a variety of ways. Many people, however, merely use them to soak and relax. However, other health benefits can influence the type of hot tub you purchase. A swim spa, for example, is excellent for those who want to exercise without putting stress on their joints (or utilize water therapy for health-related conditions).
When using a hot tub to ease pain from disorders like fibromyalgia, the number and power of the jets included in the hot tub might be a deciding factor. You can discuss the exact purposes you want with your hot tub dealer, and they can help you choose the best one that is appropriate for you.
Accessories
After you've chosen a location for your hot tub and it's been installed, it's time to choose the accessories you want. The first and most significant is a cover. A cover for your hot tub is really necessary – it will prevent leaves and debris from entering the hot tub and maintain the heat within. You may also buy a cover lift to make it easier to take the cover on and off while limiting the risk of harm.
Other items to consider are:
Lighting

Holders for beverages

Ozonator

Pump

Stairs that are weatherproof
While accessories aren't always required, they can make your time in the hot tub much more enjoyable.
Saving energy
Considering energy-saving features when purchasing a hot tub will save you money in the long run by minimizing the hot tub's operating costs. The majority of the cost of a hot tub after the initial investment is dedicated to keeping the water warm and clean. There are several options for increasing efficiency.
The first is a high-quality cover made of thick foam. The majority of heat loss occurs through the top of the hot tub because heat rises. Poor quality covers are not as thick as those with dense foam to insulate the cover, allowing more heat to escape.
The type of insulation in your hot tub will also affect your energy savings. Different types of insulation are offered in various hot tubs; some have no insulation at all, while others have partial foam, thermal wrap or full foam insulation. Full foam insulation will provide the finest insulation and ensure that as much heat as possible stays inside, lowering the costs of using a heater more frequently.
Circulation pumps which run 24 hours a day are an efficient way to circulate water. They use less energy to run (usually less than a 100-watt light bulb) and are quieter than their competitors because they have a continuous flow.
Need your new hot tub installed correctly the first time? Your experts at Gregg Electric will be pleased to do the job for you. Visit us online or call (604) 557-4734 today.